It may be rather tricky for a bride and her maids to choose the perfect dress with so many stylish ideas around at the moment. Hot designs and trends like lace fabrics, peplum skirts, mismatched styles, prints and asymmetrical necklines, not only look great but work well on most body shapes, sizes and skin tones. So to help get you started here are our favorite bridesmaid trends for 2014.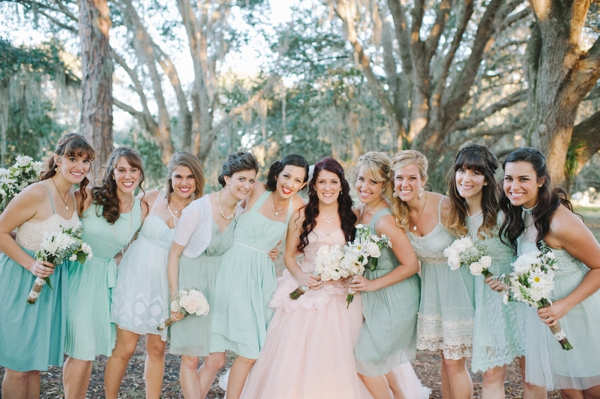 Mismatched
What is your favorite trend? Do you plan on using one of these styles for your maids?
Please leave a comment. We love hearing from our readers!
If you enjoyed this post, please share it on Facebook, Twitter or Pinterest.