Every bride wants to add a personal touch to their wedding day. Something that makes their wedding different from everyone else's. Some brides are opting for a brooch bouquet instead of the usual floral bouquet. They may possibly be brooches or pins that were given to you by your mother, grandmother, aunt or special family friend. What a special touch that would be on your wedding day. And after your wedding, the bouquet can be displayed in a special place in your home...possibly with a photography of you on your wedding carrying the beautiful brooch bouquet. It would be something to cherish for many years to come.
Following are examples of some gorgeous brooch bouquets. If you do not want your whole bouquet made of brooches, you could always ask the florist to add a few brooches to a floral one.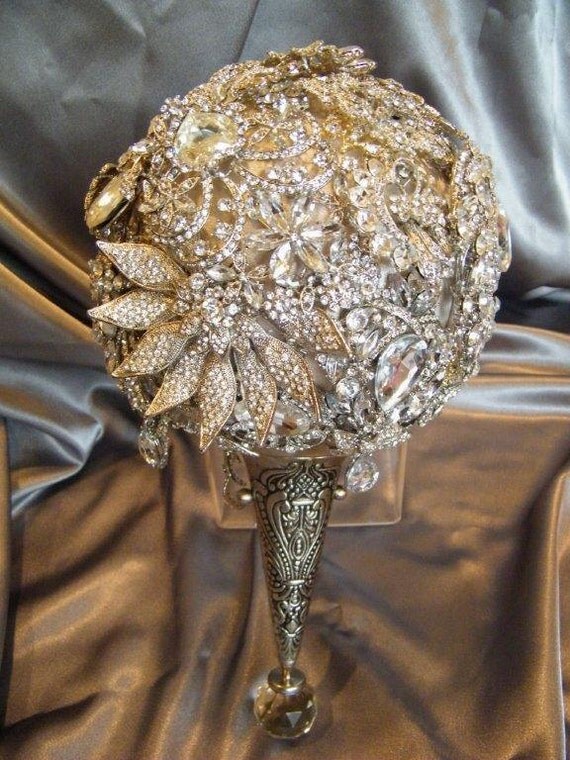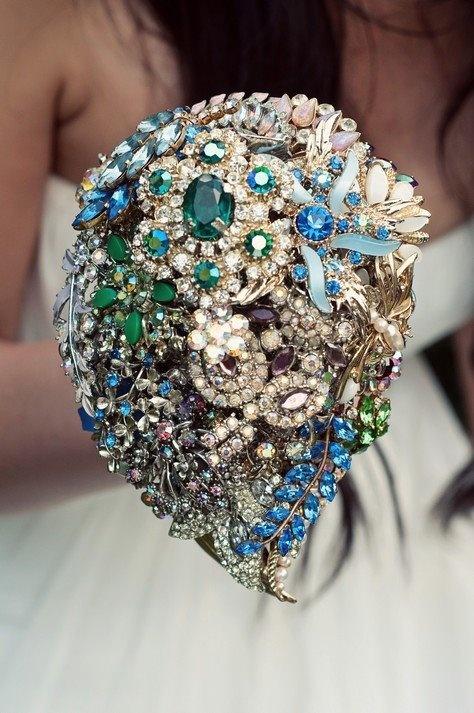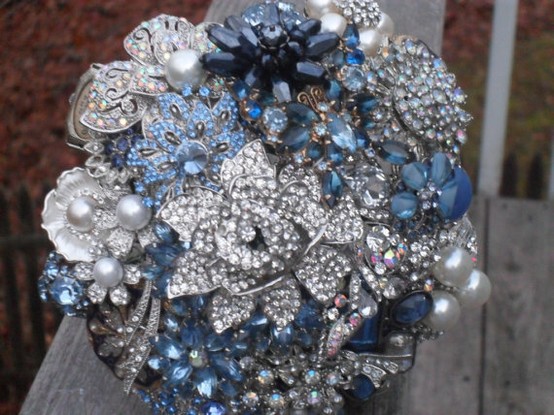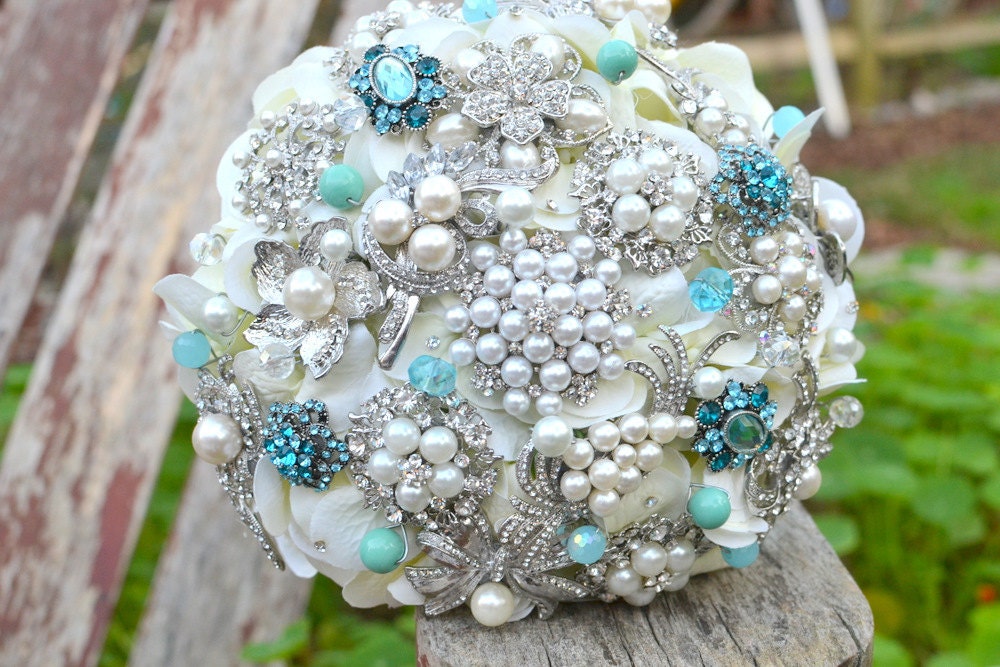 view source
view source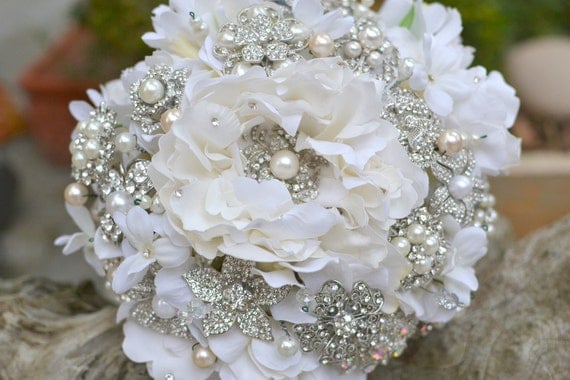 view source
view source
As you can see from all the images of these beautiful bouquets, they can be customized in so many ways to fit the style and color of your wedding. Just like snowflakes, with so many different shapes, colors, sizes of brooches, as well as different styles of bouquets, there are no two exactly alike. All of the many options will insure that your brooch bouquet is totally your own!
If you have made a brooch bouquet, carried one in your wedding or plan to carry one, please share below in the comment section. I would love to hear about your experiences because I plan to make a brooch bouquet in the very near future!
If you are interested is trying your hand at making your own brooch bouquet, here is a great video I found that gives great instructions that are easy to follow. I have bought all the materials to try my first attempt at making a bouquet. I will post pictures of the finished product.
Video on making a Brooch Bouquet